Posted by HASCO Components on 9th Jul 2020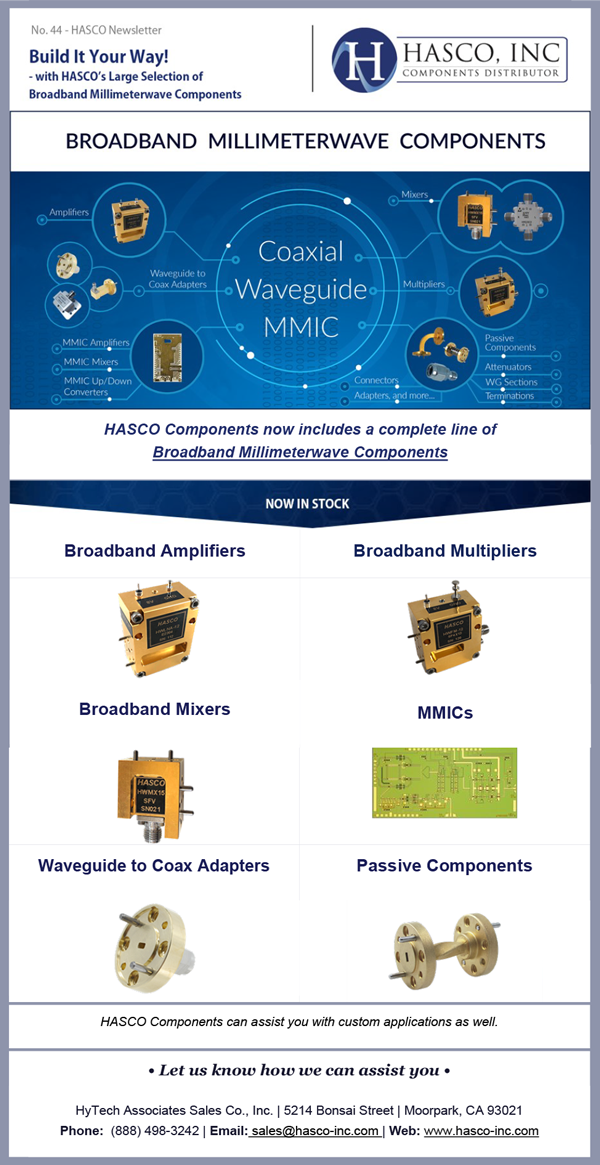 HASCO Components now includes a complete line of Broadband Millimeterwave Components. Broadband Amplifiers, Broadband Miltipliers, Broadband Mixers, MMICs, Waveguide to Coax Adapters and Passive Components.
Subscribe to the HASCO Newsletter!
Subscribe to our newsletter to stay up to date on new HASCO products, industry news, and more.