Posted by HASCO Components on 20th Aug 2020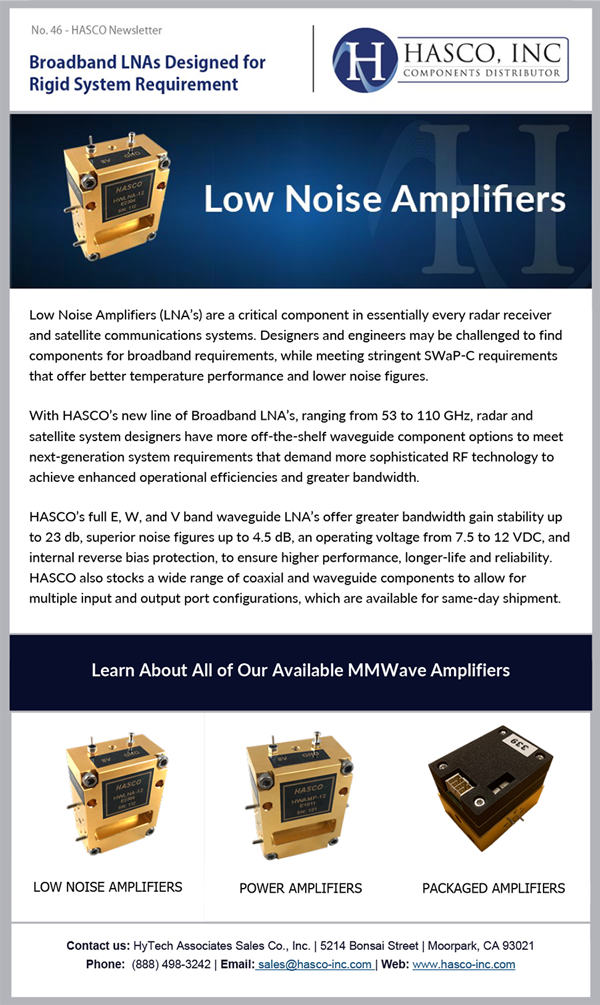 Broadband LNAs Designed for Rigid System Requirements.
Low Noise Amplifiers (LNA's) are a critical component in essentially every radar receiver and satellite communications systems. Designers and engineers may be challenged to find components for broadband requirements, while meeting stringent SWaP-C requirements that offer better temperature performance and lower noise figures.
Subscribe to the HASCO Newsletter!
Subscribe to our newsletter to stay up to date on new HASCO products, industry news, and more.