Posted by Southwest Microwave on 15th Nov 2023
Southwest Microwave, Inc. introduces the benefits of its easy, end launch connectors in this informative flyer. Providing ideal signal integrity in an easy-to-use layout, these connectors would be a valuable addition as they come in multiple launch configurations and can be clamped to a wide range of boards. There's no soldering required and while the board is not provided, these microwave coaxial connectors ship fully assembled for your convenience.
Priding themselves on using the established principles of microwave transmission when designing their connectors, Southwest Microwave strives to bring you the very best in efficient end launch connectors. Read more about Southwest Microwave connectors in this flyer, provided for your convenience by HASCO, Inc., the leading provider of Southwest Microwave connectors, adapters and cable assemblies.
If you'd like to read more, click the image below to download the free PDF.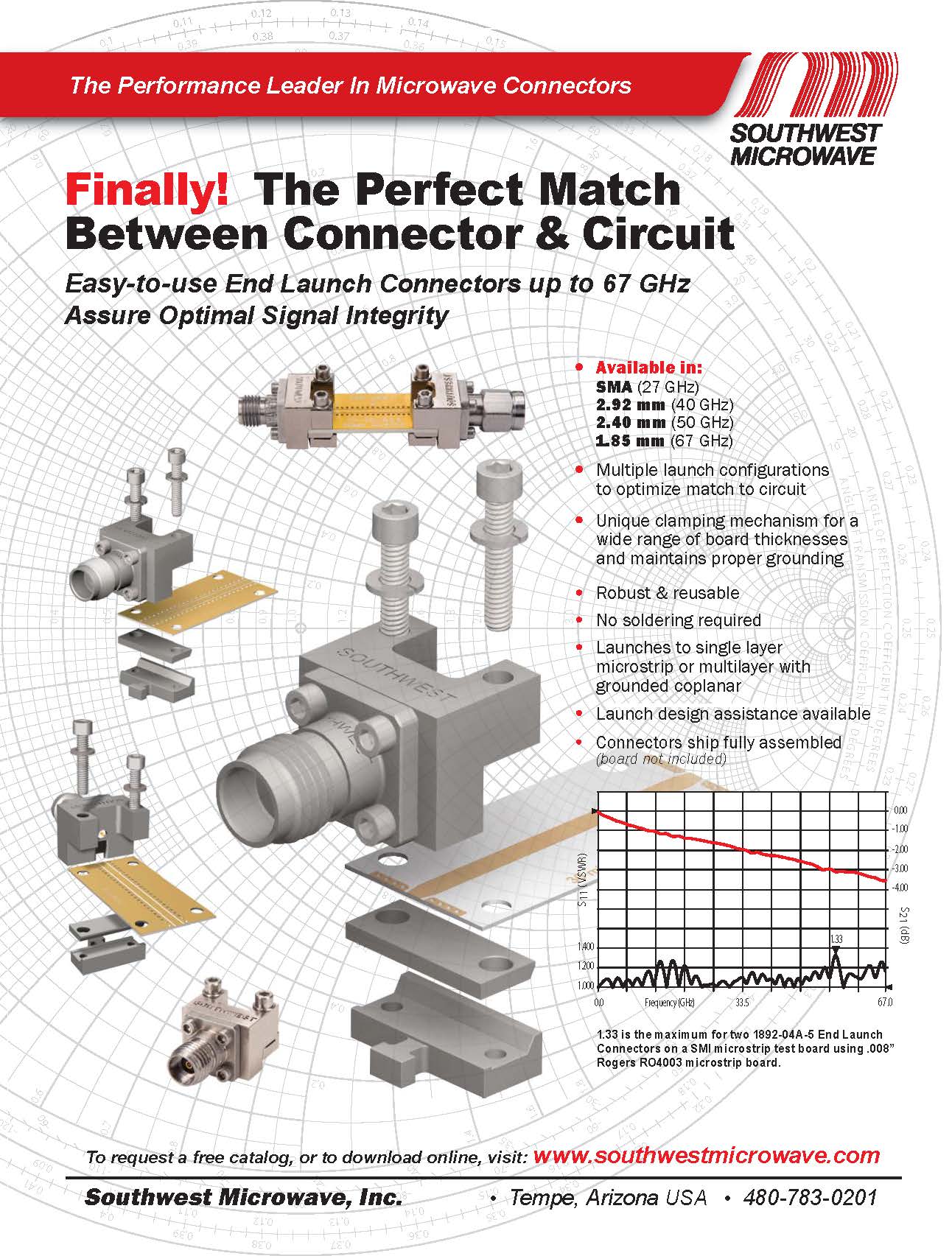 Click the image below for a complete brochure and spec sheet for the End Launch Connectors.